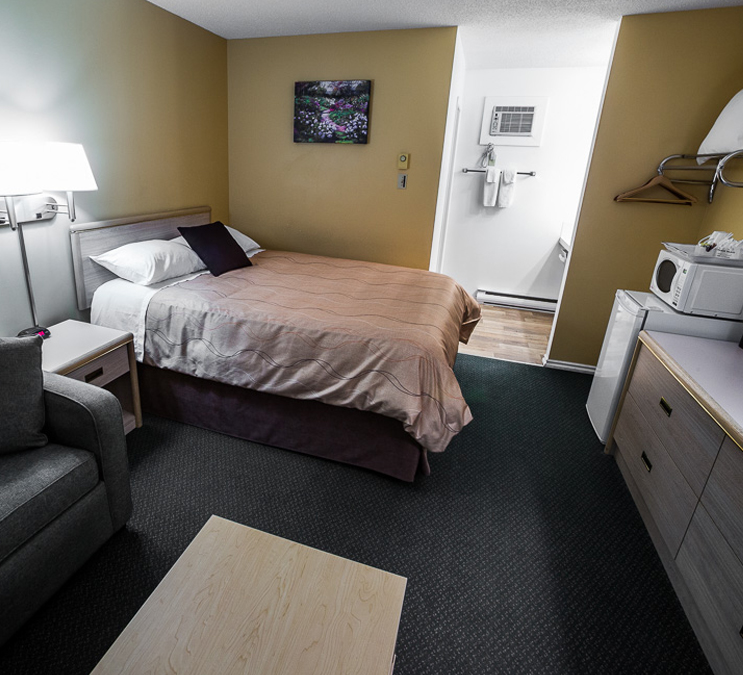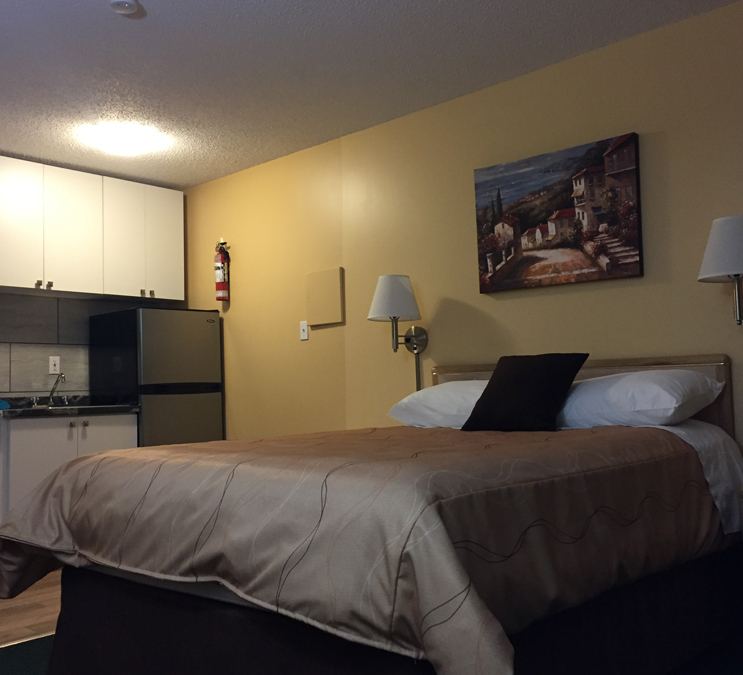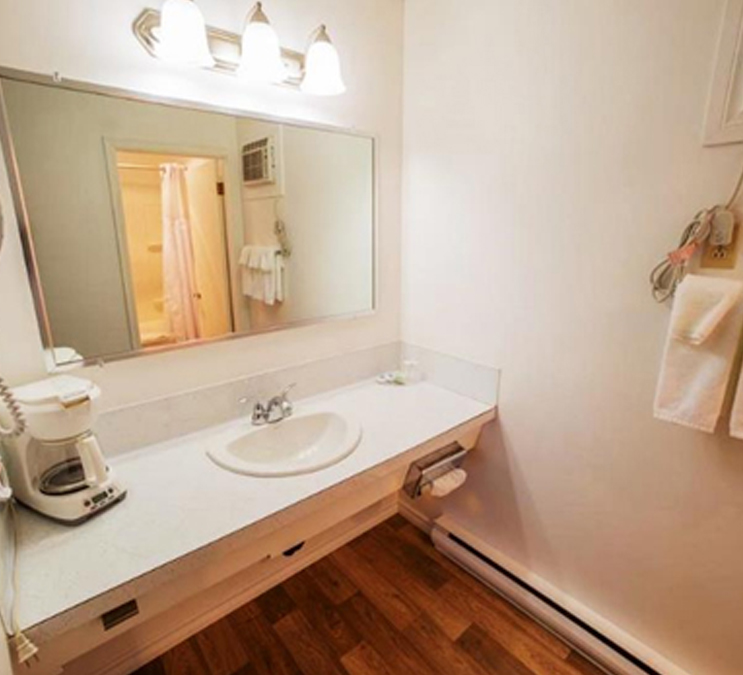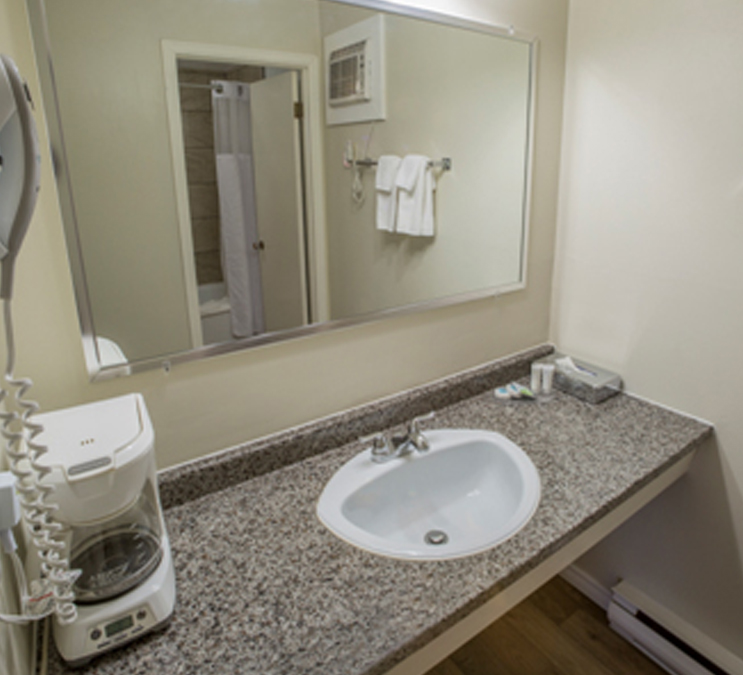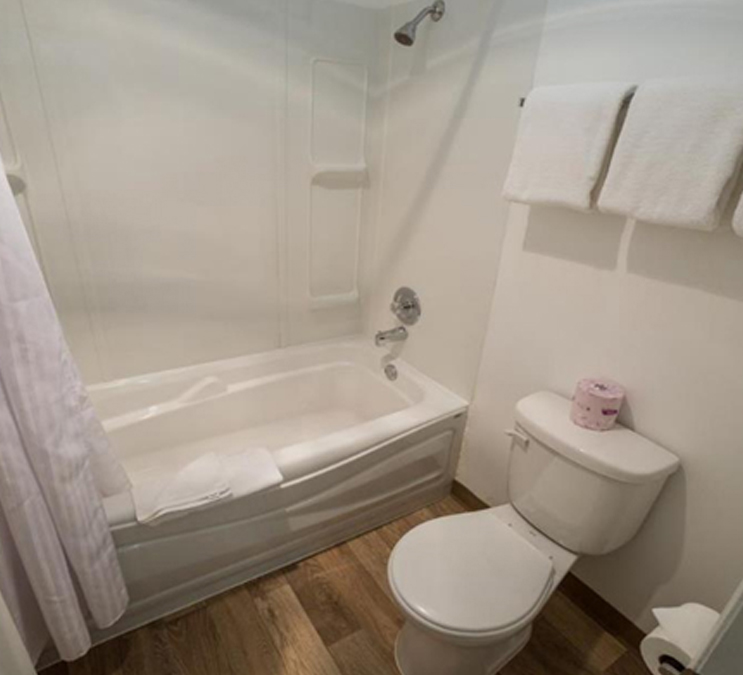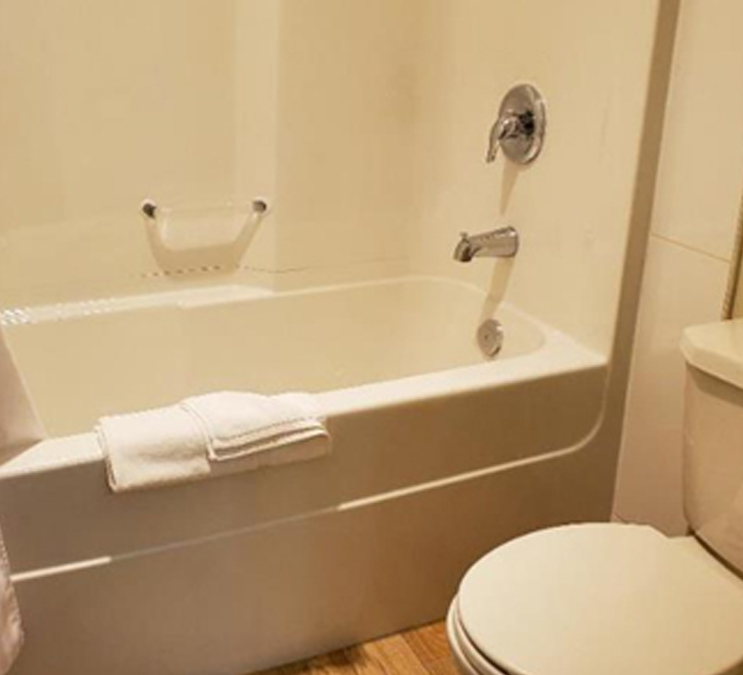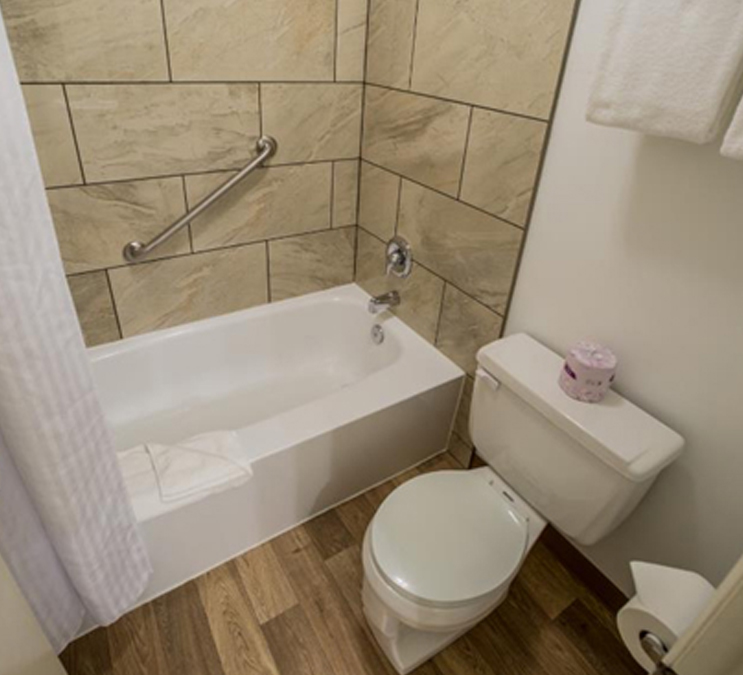 Single Rooms
Standard Room with One Bed
One Queen Bed

Couch & table

Two chairs with table

Air-Conditioned

LED TV with HD Channels

Microwave/Refrigerator

Coffee Maker

Hair Dryer

Toiletries
Kitchenette with One Bed
One Queen Bed

Comfy tub chair

Two chairs with table

Air Conditioned

LED TV with HD Channels

Microwave/Refrigerator

Coffee Maker

Hair Dryer

Toiletries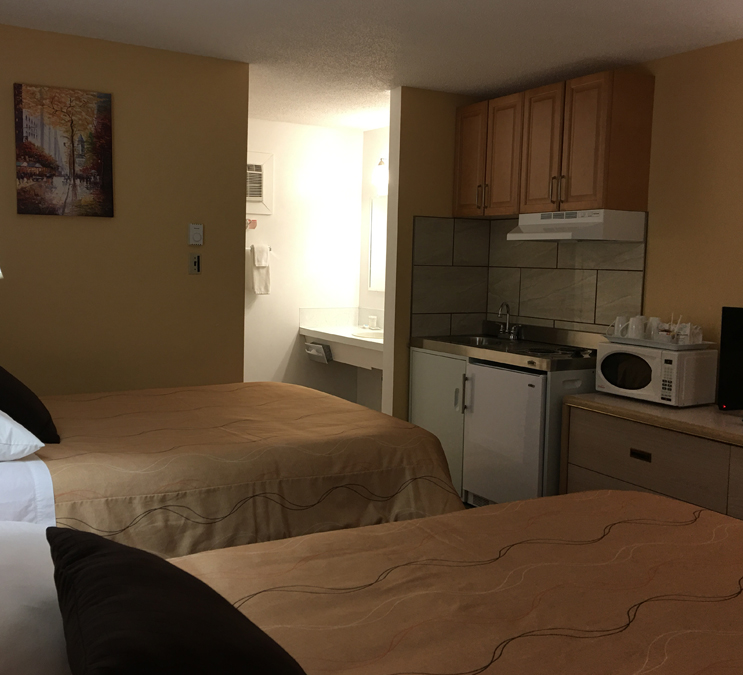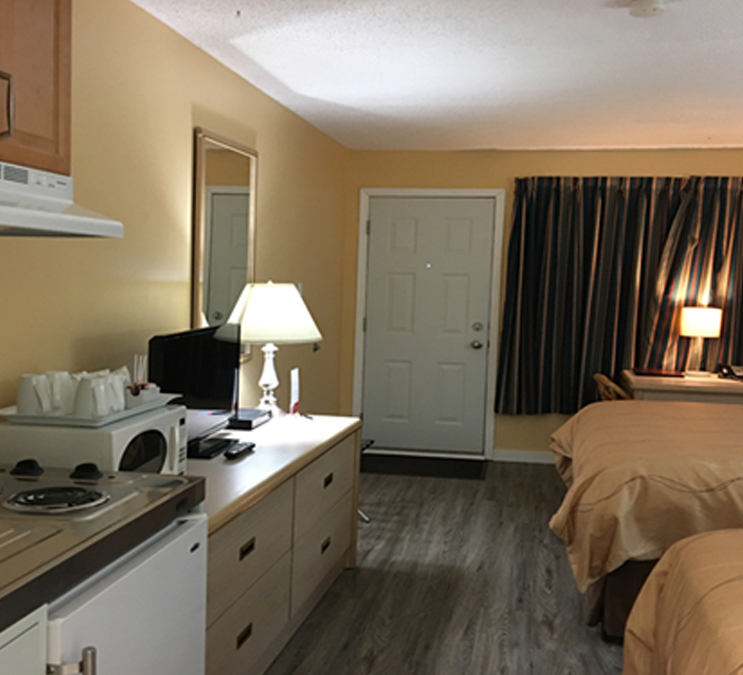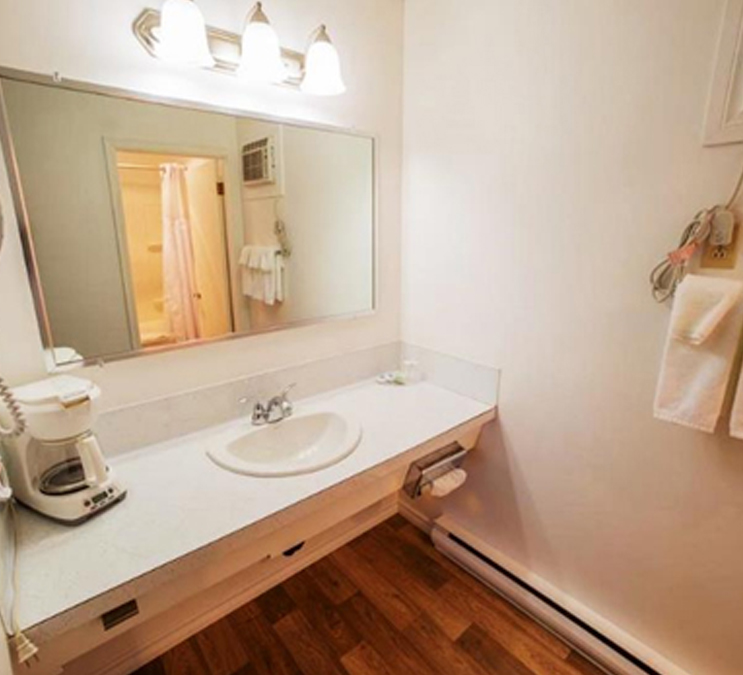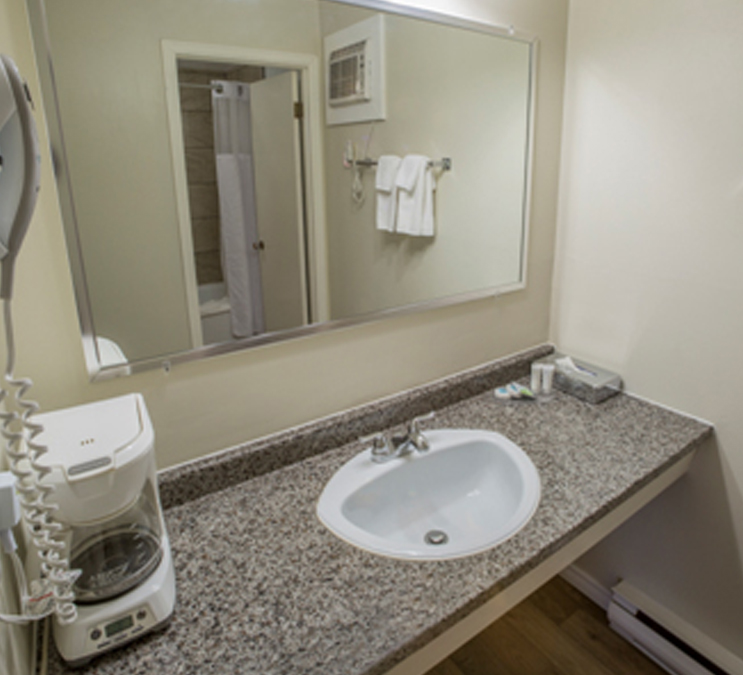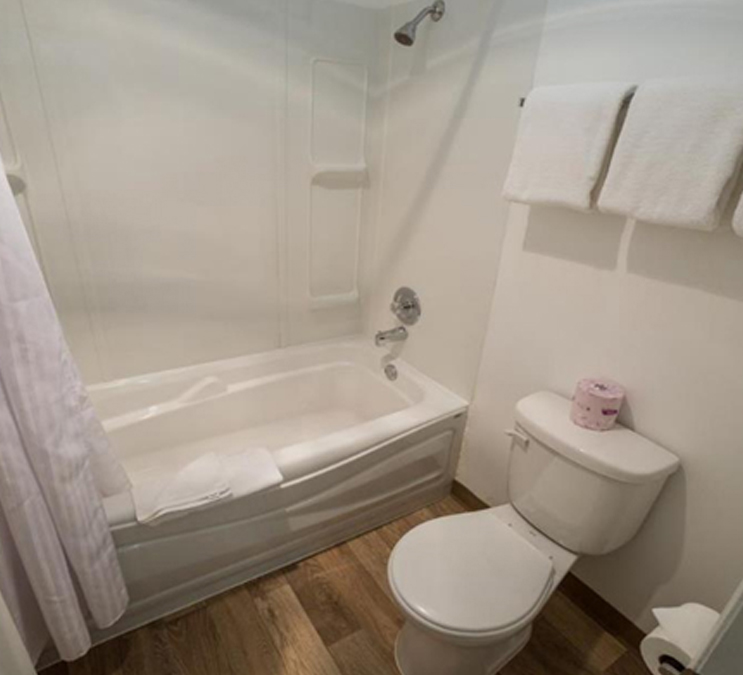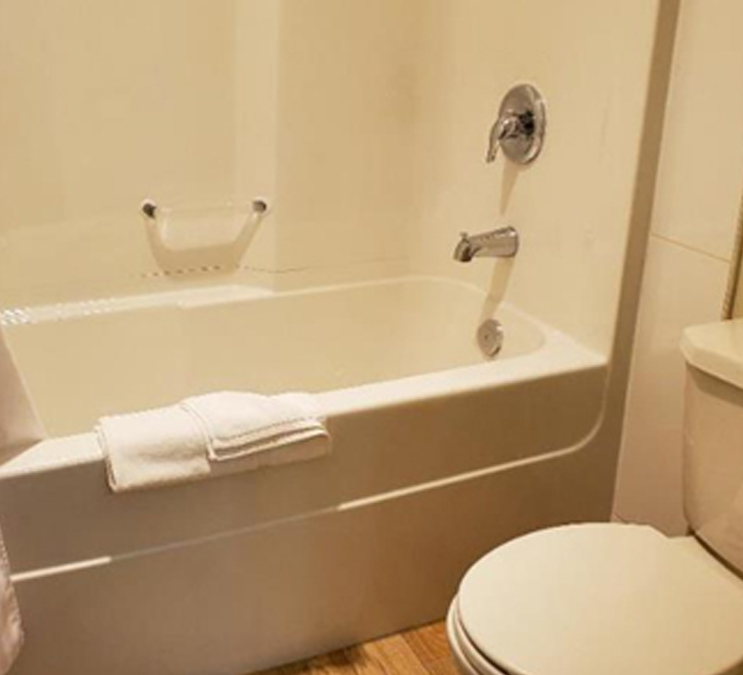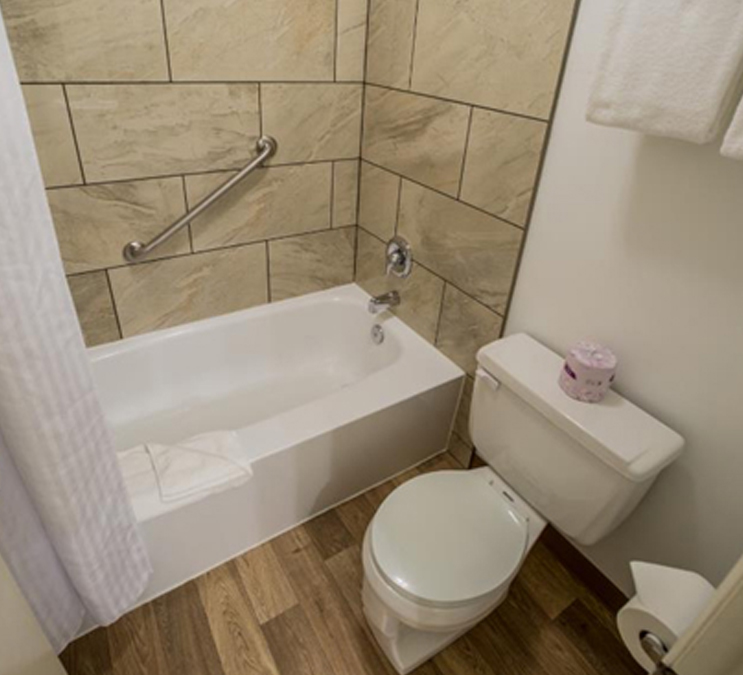 Double Rooms
Standard Room with Two Beds
One Queen Bed + Double Bed

Two chairs with table

Air Conditioned

LED TV with HD Channels

Microwave/Refrigerator

Coffee Maker

Hair Dryer

Toiletries
Kitchenette with Two Beds
One Queen Bed + Double Bed

Two chairs with table

Air-Conditioned

LED TV with HD Channels

Microwave/Refrigerator

Coffee Maker

Hair Dryer

Toiletries

Amenities
the spirit of cariboo hospitality

AIR CONDITIONED

DAILY TOWELS

FREE WIFI

KITCHENETTES
AMPLE PARKING

WINTER PLUGINS
All rooms newly renovated 2018 & 2019

Air conditioners and fridges in all rooms

All bedding recently upgraded, includes high quality pillowtop mattresses

Free High-Speed Wi-Fi

LED TV with HD channels, including 11 sports channels
Microwaves, Hair Dryers and Coffee makers in all rooms

Long distance calls FREE within North America

Direct outside calls to individual rooms

In-room  voicemail available

12 restaurants within walking distance

Quiet rooms off highway
Closed circuit 24/7 surveillance system

Ample parking

Oversize vehicle turnaround available

Quiet eclectic baseboard heaters in all rooms

Winter plug-ins

Brand new kitchenettes
All rooms newly renovated 2018 & 2019

All bedding recently up graded includes high quality pillowtop mattresses

Brand new kitchenettes, with room options of either one or two beds

Free High-Speed Wi-Fi

LED TV with HD channels, including 11 sports channels

Air-conditioners and fridges in all rooms

Microwaves, Hair Dryers and Coffee makers in all rooms

Long distance calls FREE within North America

Direct outside calls to individual rooms

In-room voicemail available

12 walking distance restaurants, including 5 franchised restaurants

Quiet rooms off highway

Closed circuit 24/7 surveillance system

Ample parking

Oversize vehicle turnaround available

Quiet eclectic baseboard heaters in all rooms

Winter plug-ins

testimonials
what our guests say...
"If you're looking for a clean affordable place to stay this is it. This motel was awesome! The owners were helpful, the property is lovely with all of the flowers around and the room was great. Stayed in many motels during our week road trip and this place was by far the best."

Lynda Saunders
"Clean and quiet motel near lots of amenities. It was my first time visiting 100 Mile and didn't book in advance. The friendly staff got us checked in fast after a long day on the road. I would definitely stay here again and recommend it to others. We decided to stay for 2 nights and would plan for longer next time. It's a beautiful area to explore!"

Bianca Brown
"The room is adorable! Mini kitchen, super comfortable bed. Very nice bathroom. Attention to detail. Great price for the night. A must to stay at again, on our way back home to Alaska next spring."

Kelli Bologna
"Room was super clean! Beds and pillows were comfy (smell fresh and clean, too). Would definitely stay here again."

Ashleigh Hall
"I loved this place. It's clean and quiet. The bed smells really good. Friendly staff and accommodating. This is the best motel by far. Very affordable as well."

Lovely Mae Mohr
"Stayed here during the last half of my deployment. My room was very clean, well appointed and the bed VERY comfortable. The owners were extremely accommodating & helpful which was important during my time there. Excellent location, being located near the town centre."

Rick W.
"I've stayed here twice now and wouldn't stay anywhere else. Clean, well-maintained rooms and the owners/staff are kind and good at what they do."

David Hosie

Reservations
ask a question or request more information
For information on rates, availability or reservations, please call: 1-877-395-8877 (8am to 11pm) or email: westwoodmotel@gmail.com, or complete the form below. Please allow us to reply within 24 hours after completion of the form, however we would appreciate if you could call us directly in case of same day reservation. All rooms are non-smoking and pets are not allowed. 

Contact Us
350 Taylor Ave.
100 Mile House, BC