Local Attractions
Year Round Activities in 100 Mile House

ATTRACTIONS
Explore Our Community
100 Mile House is a town and district municipality located in the South Cariboo region of central British Columbia, Canada.
At present, 100 Mile House is the primary service centre for the South Cariboo and has a population of approximately 2,000. The service area has a population roughly ten times the size of the town. It includes the communities of Lac La Hache, Forest Grove, Lone Butte, Horse Lake, Bridge Lake, 70 Mile House, Canim Lake, and 108 Mile Ranch, and is the largest residential centre between Kamloops and Williams Lake.
The primary industries of 100 Mile House are forestry and ranching. Log home building and tourism are also an important part of the community.
100 Mile House is a centre for outdoor activities and is becoming increasingly known for its richness of bird life. The surrounding area features hundreds of lakes for boating and fishing including 101 Mile Lake, 103 Mile Lake, Lac La Hache, Canim Lake, Horse Lake, Green Lake, Bridge Lake and Sheridan Lake. The Cariboo ski marathon attracts a large and international field of cross-country (Nordic) skiers.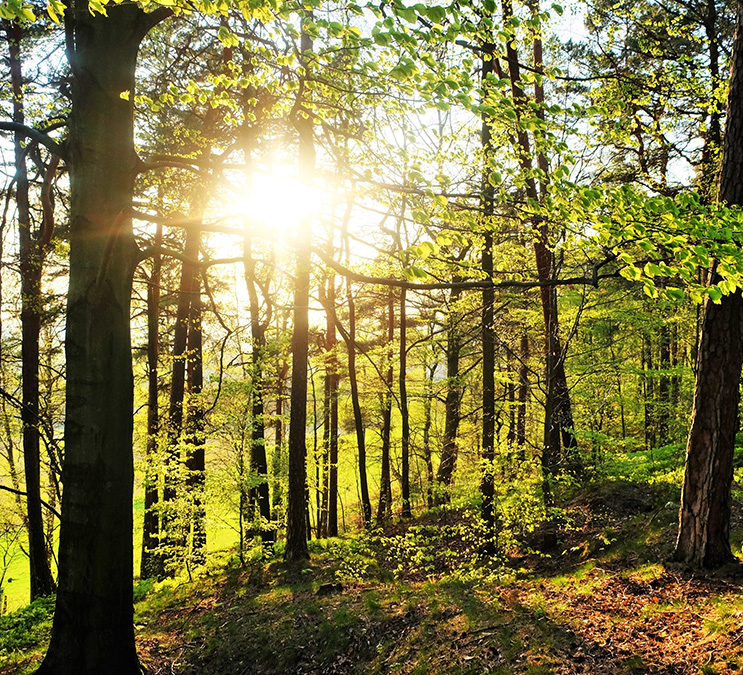 Explore the Outdoors
Our surrounding communities have various activities for residents and visiting tourists, including rodeos and an extensive trail system. This area is known for outdoor activities including hiking, snowmobiling, cross-country skiing, and ATV riding. There are government campgrounds at Green Lake, Bridge Lake and Lac La Hache. There are also many private campsites around the area that also offer cabin and fishing boat rentals, along with RV hook-ups.
Highlights:
Centennial Park and Bridge Creek Falls

100 Mile Marsh

BX Stage Coach

100 Mile Nordics

Community Murals

108 Mile House Heritage Site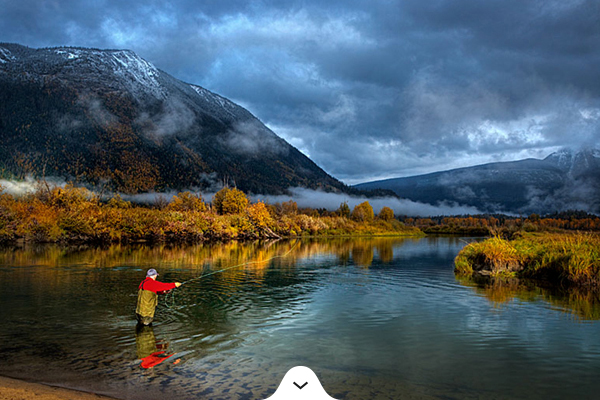 On the Water
100 Mile House is abundant with opportunities where you can explore hundreds of lakes in close proximity to the town centre. Activities include swimming, boating and freshwater fishing. Ice fishing is also available in winter months. Most of these attractions are located a short drive from the Westwood Motel.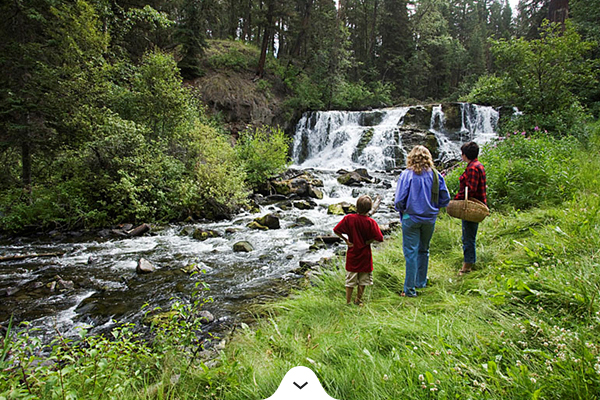 Centennial Park
Centennial Park & Bridge Creek is a leisure park, located just minutes from the shops & restaurants of 100 Mile House. Beautiful waterfalls and a tranquil creek runs through the park.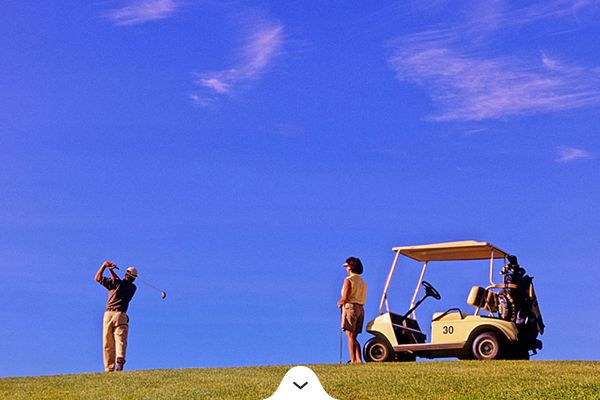 Golfing
Enjoy 9 or 18 holes on several nearby golf courses. Golfers can get out onto courses for 3 seasons of every year. Most courses are located just 15 minutes from the Westwood Motel.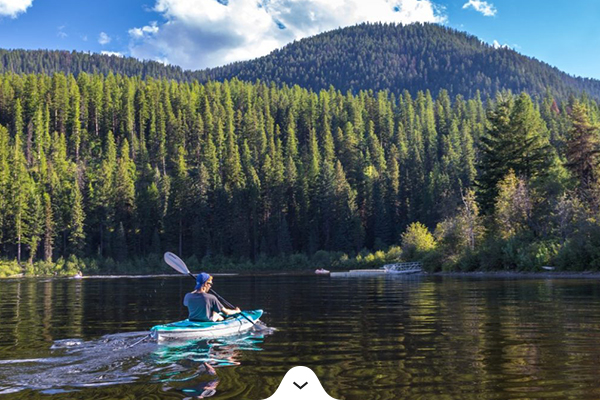 Canoeing or Kayaking
Avid Canoers or kayakers can discover hundreds of lakes, for 3 seasons of the year. Most of our scenic lakes are located nearby or within 30 minutes from the Westwood Motel.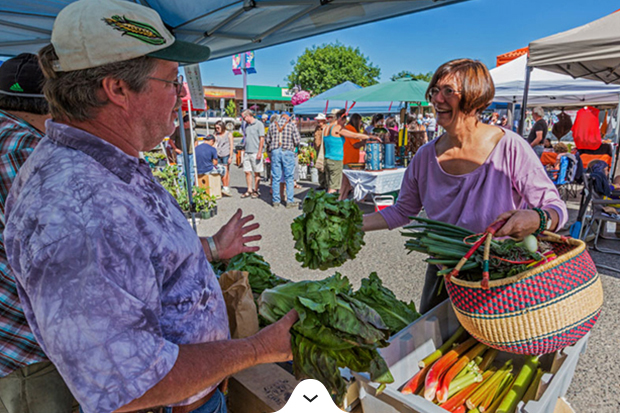 Farmers' Market
Downtown 100 Mile House transforms every Friday morning from May to September, as the South Cariboo Farmers' Market sets up in the heart of town, and local musicians take the stage. The Farmers' Market is just a 5 minute walk from the Westwood Motel.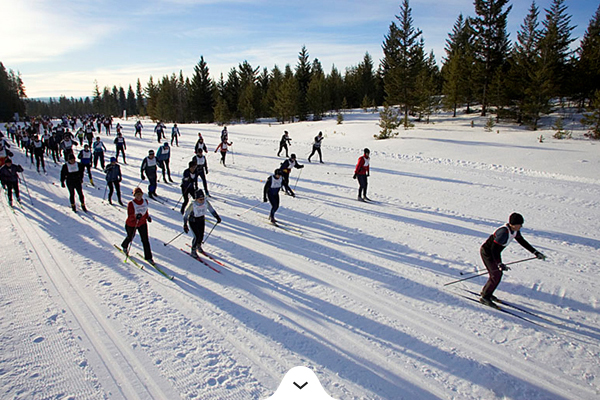 Winter Activities
100 Mile House is home to "100 Mile Nordics," offering 45-kilometers of groomed trails for classic skiing snowshoeing and skating. Located just 1.6-kilometers from the Westwood Motel. Downhill skiing is also available at Mt. Timothy Ski Area, about 35-minute (48 Km) drive from the Westwood Motel.

Amenities
the spirit of cariboo hospitality

AIR CONDITIONED

DAILY TOWELS

FREE WIFI

KITCHENETTES
AMPLE PARKING

WINTER PLUGINS
For information on rates, availability or reservations, please call: 1-855-395-8877 (8am to 11pm) or email: westwoodmotel@gmail.com, or complete the form below. Please allow us to reply within 24 hours after completion of the form, however we would appreciate if you could call us directly in case of same day reservation. All rooms are non-smoking and pets are not allowed 

Contact Us
350 Taylor Ave.
100 Mile House, BC